howdy yall. Well yesterday, on the north shore of this beautiful island on which I practice some modicum of domestication there were waves with faces up to 50 feet tall, not to mention people crazy enough to ride around on them, and they were able to stage the eddie aikau invitational for only the 7th time since its inception in 1984. the standards are high, they don't even bother with it unless the waves are at least 20 feet high (measured from the back, a la traditional Hawaiian measurements, not like in Cali, they measure from the face) so anyway, as you can see, huge city,
for more info as to the huge crowds, good times, and some more info from YOUR Honolulu Advertiser. oh & congrats to Bruce Irons of Kauai (pictured) for winning the thing. in case you didn't know he's the younger brother of Andy Irons, current world champion. Everybody involved basically said these were the biggest waves they'd ever ridden.
and see a picture of Eddie Aikau himself and a little description (see #38) that i wrote back in the day about surf contests in Hawaii and the Eddie Big Wave Invitiational in particular (plus some other local kine stuff) and plus I kinda tell the little story about the legend of he that is Eddie. Ever see those "Eddie would go" stickers? That's from this dude. Now ya know.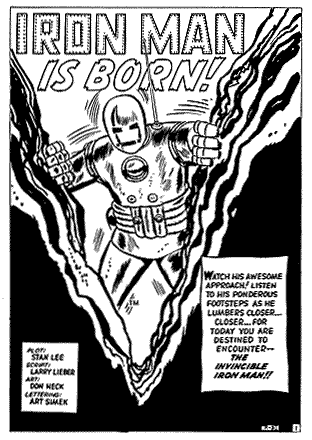 The clippers are flailing, having lost 3 in a row and 4 out of the last 5. why does this always seem to happen around the times of which they have to play the lakers? And up next the t-wolves who are no pushovers. I would predict a victory, but that at times seems to jinx them, not that I presume to think that I may have an effect on history to such a degree.
And clipper games ARE history. I mean, look at the confluence of events that can occur around them. It's baffling & boggling to the mind.
The scoops is that peeps in la are turning to the clippers side now cuz everyone hates kobe, cuz, you know, he's such an assface, and not to mention that Angelinos, well, except for me, are a bunch of fair weather deuschbags, and I'd just like to opine, that, no, you aren't welcome on the clippers wagon, I'm steering this mofo, and until they start losing again, admission is closed.
I don't really mean that. Anyway, enuff clippers talk. (ha! Like there's such a thing as that.)
Let's talk about other things. Uh, let's see, I know there's lots of other fascinating stuff on my mind. Um.
Ah, ferget it. Oh, wait, yeah, I'm reading all the old iron man comics. They've been compiled in a beautiful edition. Now THAT is fascinating. The thing that interests me is that tony stark when he first started out, had to have his chest plate on at all times and even plug it in to charge every here & there to make sure his heart kept beating, and in between all this he's making rich hotties swoon, and he's mr. playboy, but how much a playboy can you be if you can't take yer shirt off? I guess this was back in the day that pop culture still perpetuated the myth that people never have casual sex, a myth which has not just been shattered but pureed whut with britney spears crawling around airplane aisles and xtina getting like mud thrown at her in steel cage matches.
Food for thought.
the history of Iron Man
---
Tuesday, December 14, 2004
so wuddup, the fukn chain on my bike kept comin off today, but I think I got it on there good for the moment, but still gotta take it in for a tuneup and have that chain either a link taken out or replace the mofo altogether, which reminds me I have to make a phone call.
Well that was productive. Not nearly as much as I should be, though, I mean, way more than is ever required, beyond call dookie, all that shiz. So, uh, farg. Everything is, uh, immaterial, shit like that. Deep thought yup.
I've been getting to the point where I question everything I write here. Even that last sentence. Cuz you know that whut actually gets published is like one one hundredth of what I write. I mean, I write catalogs of info per hour, and like put up the cream of the crop here. I know! It's that sad. Except it's not in that that is a total lie, to the degree even of being opposite.
I've definitely been eating too much crap lately. Gracias a dios that the holiday season is coming so I can pile on the lard. Chuuch.
---